Follow Us & Like Us on Facebook to get the Latest Sales and Information available at all our Stores!!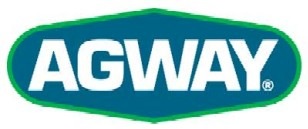 Burlington Agway, Columbus Agway, and Mifflin Agway are open for business! We plan on staying open with our normal hours for as long as we are able. Due to concerns regarding COVID-19, we will be waiving most delivery minimums and fees within a 10 mile radius of each store. The health and safety of our customers and employees is our #1 concern! The driver will not enter your home, but place the items on your front porch, in front of the garage, etc. Our drivers do not have access to cash, so please provide a credit card number when placing your order, or leave a check in an accessible spot. If you want to get out of the house but do not feel comfortable coming inside the store, give us a call from your car and one of our employees will bring your items out to you. We hope you are staying healthy and safe!

As per the Governors most recent directive as of 3/21/20, we ARE remaining open and keeping our normal hours to serve the community. We due wish to reiterate that unless it's absolutely necessary, to please stay home and observe the social distancing directive. We will deliver free to within 10 miles of any of our stores to help with compliance to the directive. If you do not wish to come out.


We have some new product additions to our bird feeder line. Pictured is a feeder/scoop all in one!

Also in stock are Meal worm Feeders Great for attracting Blue Birds, hang it up and they will come!! Suet Ball Feeders, Great for the Woodpeckers.

Coming in at the end of this week we will be getting a fresh supply of Chicks.

Our Columbus store will be getting in: Black Sex Link Pullets & Rhode Island Red Pullets

Our Burlington Store will have: Gold Sex Link Pullets, Rhode Island Red Pullets & Asst. Straight Run Bantams

Stay Safe, Check on your Elderly Neighbors and Get closer with your family!!


Burlington Agway609-386-0500
Columbus Agway609-298-0848
Mifflin Agway717-436-2154

Get rid of rabbits, repel the squirrels, stop the chipmunks, and deter the skunks.

Predator urine in the form of Fox urine is the natural way to protect your yard

and garden from these animal pests.

100% Fox Urine stops rabbits, squirrels, chipmunks, skunks.

What Animals Will Fox Urine Repel?l

Get rid of deer, raccoons, rats, groundhogs and more with Coyote Urine


Check our Poultry Aisle for all your Poultry supplies. Feeders, Waterers, Incubators, Heat lamps, Bulbs, Treats etc"

We have Compressed Timothy and Alfalfa Hay in Stock!

Racetrack quality, grown in the Pacific Northwest.


The bales weigh roughly 50 to 55 lbs. each

Timothy - $21.75 a bale

Alfalfa - $18.50 a bale










We have In-Stock: WhiteTail Results Deer Feed Pellets, Deer Corn w/Molasses, Whole Corn, Flavored Salt Licks, Easy-Lix Feed Blocks, Clover Seed, Salt Blocks,
Deer Minerals & Attractants

-----------------------------------------------------------------


burlingtonagway@live.com
columbusagway@live.com
mifflinmill@hotmail.com