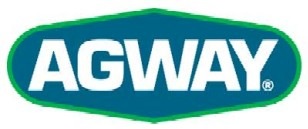 Burlington Agway, Columbus Agway, and Mifflin Agway are open for business! We plan on staying open with our normal hours for as long as we are able. Due to concerns regarding COVID-19, we will be waiving most delivery minimums and fees within a 10 mile radius of each store. The health and safety of our customers and employees is our #1 concern! The driver will not enter your home, but place the items on your front porch, in front of the garage, etc. Our drivers do not have access to cash, so please provide a credit card number when placing your order, or leave a check in an accessible spot. If you want to get out of the house but do not feel comfortable coming inside the store, give us a call from your car and one of our employees will bring your items out to you. We hope you are staying healthy and safe!

As per the Governors most recent directive as of 3/21/20, we ARE remaining open and keeping our normal hours to serve the community.

We due wish to reiterate that unless it's absolutely necessary, to please stay home and observe the social distancing directive. We will deliver free to within 10 miles of any of our stores to help with compliance to the directive. If you do not wish to come out.

We have some new product additions to our bird feeder line. Pictured is a feeder/scoop all in one!

Also in stock are Meal worm Feeders Great for attracting Blue Birds, hang it up and they will come!! Suet Ball Feeders, Great for the Woodpeckers.

Coming in at the end of this week we will be getting a fresh supply of Chicks.

Our Columbus store will be getting in: Black Sex Link Pullets & Rhode Island Red Pullets

Our Burlington Store will have: Gold Sex Link Pullets, Rhode Island Red Pullets & Asst. Straight Run Bantams

Stay Safe, Check on your Elderly Neighbors and Get closer with your family!!


Burlington Agway609-386-0500
Columbus Agway609-298-0848
Mifflin Agway717-436-2154

Favorite
Birdsnack
Finch Delight
Cardinal's Choice
Chickadee's Choice
Woodpecker Blend
Shell-less Select
Safflower
Sunflower Hearts
and more!

Chick Days are almost here! Click the links below to find our Spring 2020 schedules!


Both our Burlington & Columbus Agways have Penny-Wise Pop Pigeon Feed in stock

It's a mix of Corn/Popcorn, Wheat, Safflower & Canadian Peas.

We also carry Purgrain Economy Pigeon, European Supreme and Breeder/ Conditioner No Corn

If you have any special requests for Pigeon Supplies or feed, Give us a call and we'll help you out.

We Have Burlap in Stock to wrap your trees and shrubs.


Keep them protected from the elements

Fall/Winter 2019/20 Landscaper Price List

Download Here

Having trouble finding the product you need for your livestock. Go to the link provided here and use dealer code 100488 to receive a discount on us. It is good for all online purchases at Alltech . Let us be of service to you.

Check our Poultry Aisle for all your Poultry supplies. Feeders, Waterers, Incubators, Heat lamps, Bulbs, Treats etc"

We have Burlington County Grass Seed Mix (Sun & Shade), Burlington County Shade Mix (Shade) and Tuff Turf (Full Sun) Grass Seed Mixes in Stock. 3lb, 10lb, 25lb & 50lb Bags


We have Milorganite Fertilizer.

We also carry Coop Poop Fertilizer along with our standard line of Quality Lawn and Garden Fertilizers.

We Carry Espoma Organic Fertilizers for you Gardening Needs!

Bio Starter, Tree Tone, Garden Tone, Cottonseed Meal, Rose Tone, Tomato Tone & HollyTone.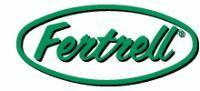 Here is a link to the Fertrell Organics Blog!
Fertrell is one of the oldest and most respected Organics Companies in America!

We hope you Enjoy it and Learn from it!

We carry Southern States, Legends, ProElite, Reliance, Select & Traditions Brand Poultry Feeds.

Horse: Legends Carb Care Senior, Performance Pellets, Show & Pleasure Pellets, Growth Text. & Plt, Race & Compete, Sport Horse & Sport Horse Plus Txt.

Select Brand: Select Plus Plt & Textured, Select Pellet & Select Textured (Multi Stock Feed)

Southern States Brand: Hay Stretcher, Reliance Pl & Text

ProElite Brand: Senior, Performance, Growth, Diet Balancer Plt, Starch Wise Plt, Calorie Wise Plt

Sheep & Lamb Feed, Goat Feed, Beef & Stock Feed

Chicken &Poultry Feed: Chickens, Turkey, Quail, Duck. We have feeds that cover them from Just Hatched to Egg Production and Beyond.

Call our Stores for availability & ordering:

Burlington N.J. - 609-386-0500

Columbus N.J. - 609-298-0848

Mifflin Pa. - 717-436-2154


We have Compressed Timothy and Alfalfa Hay in Stock!

Racetrack quality, grown in the Pacific Northwest.




The bales weigh roughly 50 to 55 lbs. each.

Timothy - $21.75 a bale

Alfalfa - $18.50 a bale










We have In-Stock: WhiteTail Results Deer Feed Pellets, Deer Corn w/Molasses, Whole Corn, Flavored Salt Licks, Easy-Lix Feed Blocks, Clover Seed, Salt Blocks, Deer Minerals & Attractants.

We are restocked with Fox Urine and Coyote Urine. A great natural repellent for deer, squirrels, groundhogs, skunks, and other animals!

Just in: a new shipment of LOCAL HONEY at both Burlington Agway and Columbus Agway.

Several different flavors, including Clover, Wildflower, Blueberry, Cranberry, and Pine Barrens in both 1 lb and 2 lb jars!

Check our Interesting Articles Page for some very informative articles on a wide variety of subjects!




***********************************************************

******************************************************************

***************************************************************************************

**************************************************************************************

We are your one stop shop for all of your bird feeding needs! We carry Wild Bird Seed, Wild Bird Feed, Black Oil Sunflower Seed, Sunflower Hearts, Thistle Seed, Nyjer Seed, Finch Food, Striped Sunflower, In-Shell Peanuts, Dove Feed, and a variety of suet cakes!

***********************************************************************************

Follow Us & Like Us on Facebook to get the Latest Sales and Information available for all our Stores!!

******************************************************************************************

We floor stock a variety of Legends, ProElite, Southern States, Mifflin animal feeds and Kalmbach Chicken & Rabbit Food and can get Tribute horse feeds in 5 days if you order. Please call for pricing & availability.

We also carry Whole Corn, Cracked Corn, Ice Melt Salt, Water Softener Salt, Coal, Wood Pellet Bedding, Pine Shavings, Cedar Shavings, Hay, and Straw.

We stock horse feed, chicken feed, sheep feed, goat feed, rabbit feed, pig feed and cattle feed, as well as dog and cat food.

We also have products to control Ants, Bed Bugs, Mice, Rats,Moles, Rabbits, Deer, Dogs, Cats and a variety of other pesky creatures from doing damage to your Garden or Home.

If you don't find what you are looking for, just ask!

We have 3 Agway locations; two in New Jersey and one Pennsylvania. Our Pennsylvania store has a mill and produces animal feeds proprietary to us that we sell in our stores. Our New Jersey stores are located in Burlington and Columbus, a short distance away from Philadelphia. Our Pennsylvania store is located in Mifflin, a beautiful spot in the Juniata Valley.

All of our stores carry popular brands of animal feed, such as Legends, ProElite, Kalmbach, and Hubbard. We carrry Moyer's Purgrain Pigeon feed and Moyer's Scarlett line of bird seed, as well as our own private brand of bird seed, New Jersey Gold and Juniata Gold.


Mifflin Agway makes and ships to all of our stores a private line of horse, livestock, chicken, sheep, and goat feed as well as a specialty deer feed (whole corn with molasses, a customer favorite!). Many customers will recognize our private River Racer and Horse Sense brands. From bison to deer to chickens and everything in between, we are able to accomodate your every need!
The Mifflin Mill can make commercial feed to your requirements and has access to several nutritionists and many lines of minerals and supplements. If you have special needs and can use at least one ton of feed, please let us quote you.

Our popular custom grass seed mixes are Burlington County Mix, Mifflin-Juniata Mix, and Tuff Turf, which are specially manufactured for the local area, and do well in both sun and shade areas. We sell a wide variety of lawn, weed and pest care products, including organics.

Salt is one of our biggest year round items. We stock several kinds of water softener salt, as well as table salt and mineral salt for animal feed needs, and halite salt for ice melt.

We carry a full line of dog and cat products, as well as rabbit and other small animals, and birds, both tropical and outdoor. Some of the many brands available are Triumph, Nutrisource, Merrick, Evolve, Chicken Soup, Lassie, Tuffys, Kit N Kaboodle, FM Brown, and Mazuri.

Several kinds of animal bedding are available, for both large and small animals. We stock Top Bedding pine shavings and Guardian wood pellets. Specialty beddings availbe include Aspen, Cedar Shavings & Care Fresh .

If you visit any one of our stores, we hope you will agree that we have much to offer. If you can't find what you are looking for, all you need to do is ask.


Click and see what great things the N.J. Audubon is doing for your Feathered Friends.


burlingtonagway@live.com

columbusagway@live.com

mifflinmill@hotmail.com


Be sure to find us on Facebook!!