Articles of Interest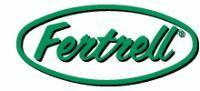 Here is a link to the Fertrell Organics Blog!
Fertrell is one of the oldest and most respected Organics Companies in America!

We hope you Enjoy it and Learn from it!

Here's some more Great Articles from Grit !!


Building a Pallet Pen for new Chicks


Chicken Adoptions


Splayed Legs and Curled Toes in Chickens

Chicken Predators and how to protect your flock!

Air Quality Impact on Animal Health & Performance

Importance of Fall Soil Testing!!

Great Article about the importance of Potassium for your Organic Produce!! Give it a Read!!

Great Article about the reasons Chickens will peck each other!! Worth the Read!

The Robin - A Harbinger of Spring



See how the Audubon Society is
Supporting the Local NJ Farmers
and Conservation!!



Check out the new line of Organic Gardening Supplies we've brought in.

Also information on How to Garden organically!!

Organically prepared Chicken Manure!!


burlingtonagway@live.com
columbusagway@live.com
mifflinmill@hotmail.com