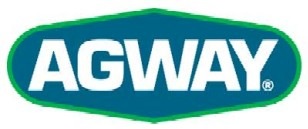 As per the Governors most recent directive as of 3/21/20, we ARE remaining open and keeping our normal hours to serve the community.

Burlington Agway 609-386-0500
Columbus Agway 609-298-0848
Mifflin Agway 717-436-2154

Burlington Agway is now stocked with FIREWOOD!

Just in time for your summer BBQs and fire pits!

$2.00 per log
or
$1.75 each for 4 or more!

Favorite
Birdsnack
Finch Delight
Cardinal's Choice
Chickadee's Choice
Woodpecker Blend
Shell-less Select
Safflower
Sunflower Hearts
and more!

Chick Days are here! Click the links below to find our updated Spring 2020 schedules!


Fall/Winter 2019/20 Landscaper Price List

Download Here

Having trouble finding the product you need for your livestock? Go to the link provided here and use our dealer code 100488 to receive a discount on us. It is good for all online purchases at Alltech.


Check our Poultry Aisle for all your Poultry supplies. Feeders, Waterers, Incubators, Heat lamps, Bulbs, Treats etc"

We have Burlington County Grass Seed Mix (Sun & Shade), Burlington County Shade Mix (Shade) and Tuff Turf (Full Sun) Grass Seed Mixes in Stock. 3lb, 10lb, 25lb & 50lb Bags


We have Milorganite Fertilizer.

We also carry Coop Poop Fertilizer along with our standard line of Quality Lawn and Garden Fertilizers.

Espoma Organic Fertilizer in stock!

Holly Tone
Garden Tone
Bulb Tone
Tomato Tone
Rose Tone
BioTone Stater
Bone Meal
and more!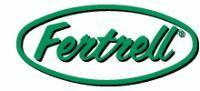 Here is a link to the Fertrell Organics Blog!
Fertrell is one of the oldest and most respected Organics Companies in America!

We hope you Enjoy it and Learn from it!

We have Compressed Timothy and Alfalfa Hay in Stock!

Racetrack quality, grown in the Pacific Northwest.




The bales weigh roughly 50 to 55 lbs. each.

Timothy - $21.75 a bale

Alfalfa - $18.50 a bale

We are restocked with Fox Urine and Coyote Urine. A great natural repellent for deer, squirrels, groundhogs, skunks, and other animals!

We carry local honey!

Several different flavors, including Clover, Wildflower, Blueberry, and Cranberry!

Check our Interesting Articles Page for some very informative articles on a wide variety of subjects!




Follow Us & Like Us on Facebook to get the Latest Sales and Information available for all our Stores!!



burlingtonagway@live.com

columbusagway@live.com

mifflinmill@hotmail.com


Be sure to find us on Facebook!!